Freeze dried fruit can enjoy factory price
Product Detail
Product Tags
The freeze-dried fruits have even sweetness, which increases the taste on the basis of crisp and brings more pleasure to consumers.
Bright-Ranch provides the FD Fruits Sugared to meet the needs of specific customers, especially as ready to eat leisure products.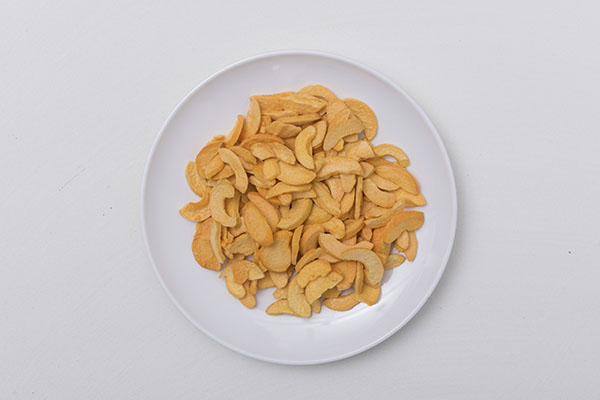 FD Sugared Apricot, Slices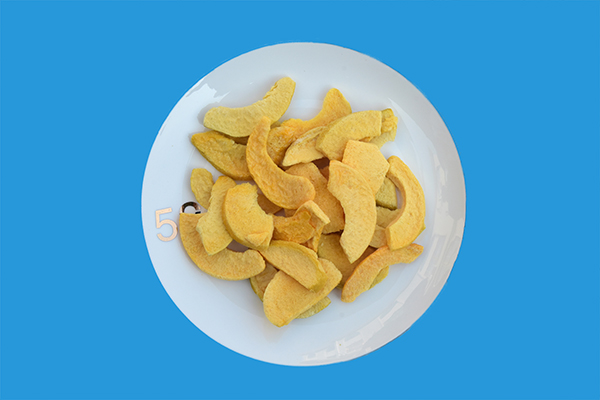 1. We are a dedicated team, We satisfy and gain trust from customers with qualify products.
2. The enterprise strictly follows the requirements of the device quality control system for material procurement,production and quality control.
3. With the first-class products, excellent service, fast delivery and the best price, we have won highly praise foreign customers.
It is the responsibility of the food industry to provide help for human health. Our company has many years of experience in FD food and has a skilled professional technical team. The international advanced technology and equipment imported from Germany, Japan, Sweden, Denmark and Italy are used to produce healthy food. The product has the characteristics of no oxidation, no browning and the minimum loss of proper nutrition. The product group can be quickly recovered without change, and is easy to store, transport and use. FD product group includes dozens of varieties, such as FD garlic, green onions, green beans, corn, strawberries, mung beans, apples, pears, peaches, sweet potatoes, potatoes, carrots, etc. Welcome domestic and foreign customers to cooperate, we will try our best to provide high-quality and reliable FD food.
What's Freeze Drying?
The freeze-drying process begins with freezing the item. Next, the product is placed under vacuum pressure to evaporate the ice in a process known as sublimation. This allows the ice to directly transform from a solid to a gas, bypassing the liquid phase.
Heat is then applied to aid in the sublimation process. Finally, low temperature condenser plates remove the vaporized solvent to complete the freeze-drying process.
For most items, the finished product that can be brought back to its original state by just adding water, while other items are transformed into a more effective end product in the dry form.
---
---
Write your message here and send it to us