FD Strawberry, FD Raspberry, FD Peach
Product Detail
Product Tags
Strawberry is an excellent source of vitamin C, a good source of manganese, and provides several other vitamins and dietary minerals in lesser amounts. Strawberries contain a modest amount of essential unsaturated fatty acids in the achene (seed) oil. Strawberry consumption may be associated with a decreased cardiovascular disease risk and that phytochemicals present in strawberries have anti-inflammatory or anticancer properties in laboratory studies.
Product
Freeze-Dried Strawberry
Botanical Name
Fragaria x ananassa
Ingredient
100% Strawberry, cultivated in China or Egypt
Popular Items
● Slices, in thickness 5-7 mm
● Dices 6x6x6 mm / 10x10x10 mm / 12x12x12 mm
● Pieces 1- 4 mm / 2-5 mm
● Powders -20 mesh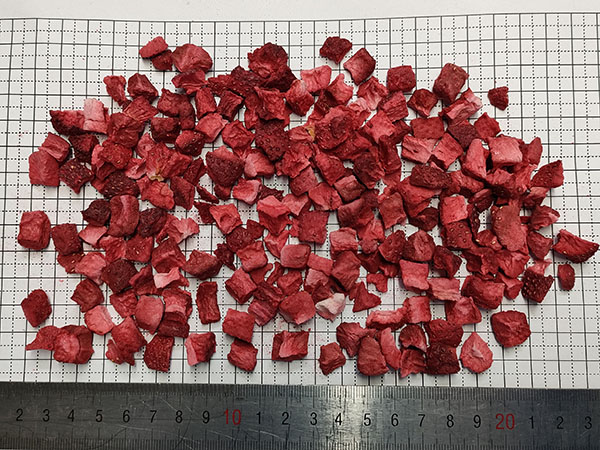 FD Strawberry Dices 12x12x12 mm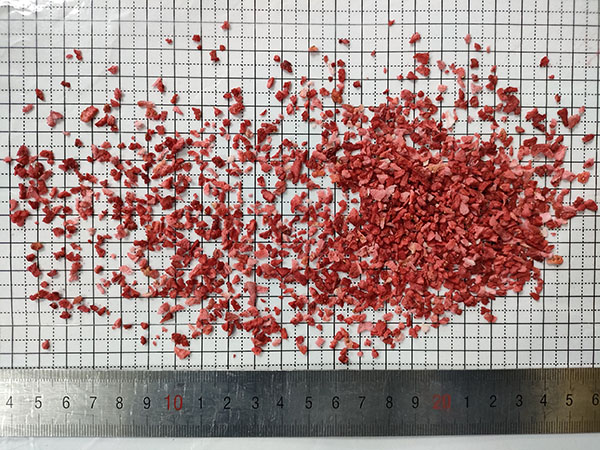 FD Strawberry Pieces 1-5 mm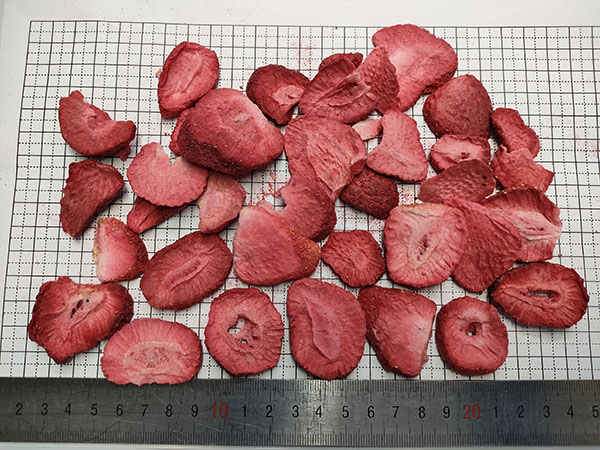 FD Strawberry Slices 5-7 mm (thickness)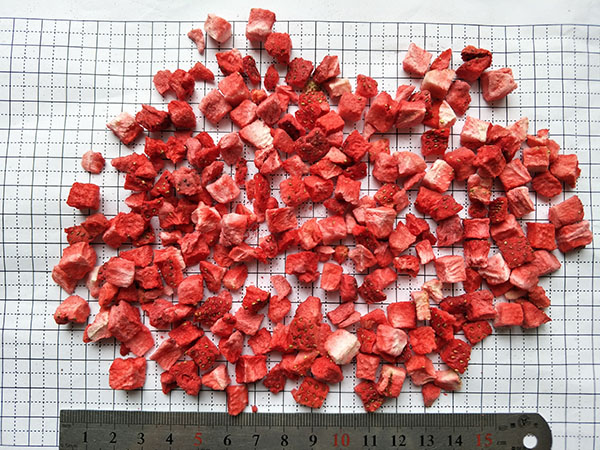 FD Strawberry Dices 10x10x10 mm 
Raspberries contain significant amounts of polyphenol antioxidants such as anthocyanin pigments linked to potential health protection against several human diseases.
Raspberries are a rich source of vitamin C. Contents of B vitamins 1-3, folic acid, magnesium, copper and iron are considerable in raspberries.
Product
Freeze-Dried Raspberry
Botanical Name
Rubus idaeus
Ingredient
100% Raspberry, cultivated in China
Popular Items
● Whole
● Granules 1-6 mm / 2-5 mm
● Powders -20 mesh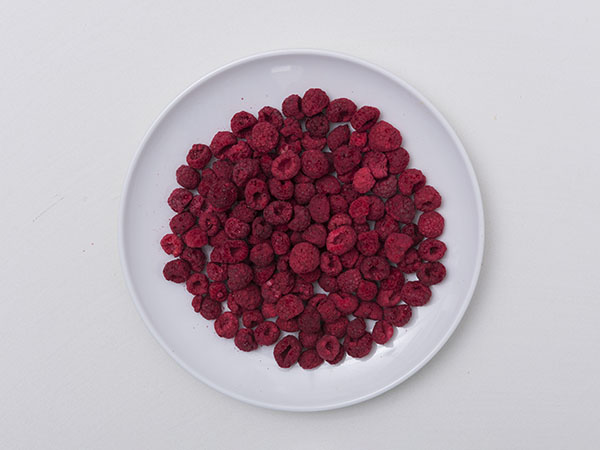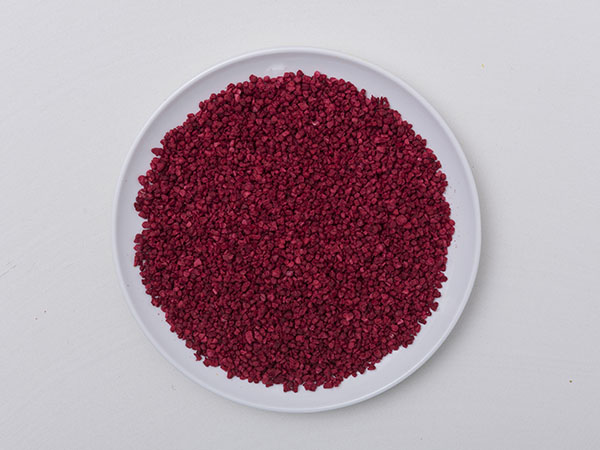 FD Raspberry, Pieces 1-6 mm
Peaches are high in fiber, vitamins, and minerals. They also contain beneficial plant compounds like antioxidants, which can help protect your body from aging and disease.
Product
Freeze-dried Yellow Peach, Pure or Sugared
Botanical Name
Prunus persica
Ingredient
100% Yellow Peach (or sugared), cultivated in China
Popular Items
● Slices
● Dices 5x5x5 mm / 10x10x10 mm
● Pieces 1-3 mm / 2-5 mm
● Powders -20 mesh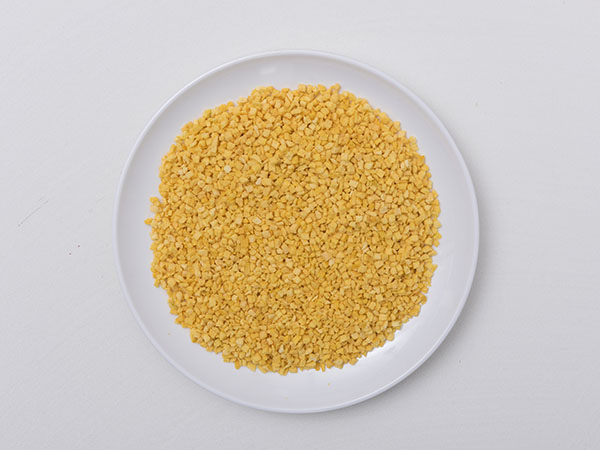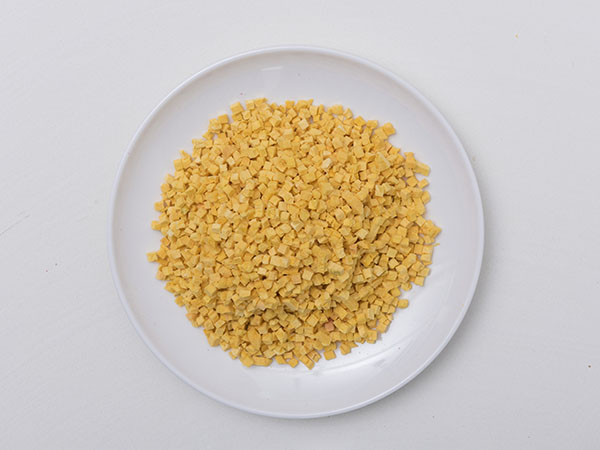 ---
Previous:
OEM/ODM Supplier Freeze Dried Fruit Grocery Store – FD Blueberry, FD Apricot, FD Kiwifruit – Bright-Ranch
---
Write your message here and send it to us