Apricots have long been known as a nutritious delicacy, and their sweet and tangy flavor can enhance any dish. However, fresh apricots are known to have a short shelf life, leading to a lot of waste. Fortunately, with the advent of freeze-dried (FD) apricots, this concern is a thing of the past.  FD Apricots are revolutionizing the food industry with their rich benefits.
The main advantage of FD Apricot is its long shelf life. By removing moisture through a freeze-drying process, these apricots can be stored for months or even years without spoiling. Not only does this reduce food waste, it also enables manufacturers to streamline their supply chains and ensure consistent availability for consumers.
Convenience is also enhanced by the compact and lightweight nature of the FD Apricot. Whether used in trail mix, baked or as an on-the-go snack, FD Apricots provide a portable source of essential vitamins and minerals. This makes them a popular choice for hikers, campers, and athletes who need a quick boost of energy without compromising nutrition.
FD Another great thing about apricots is their rich flavor. The freeze-drying process effectively preserves the natural taste and aroma of the fruit.  FD apricots can bring a burst of sweetness and tangy flavor to a variety of culinary creations, such as granola bars, jams and desserts, making them a versatile ingredient for food manufacturers.
Additionally, FD apricots retain their nutritional value very well. These dried apricots are rich in vitamins A and C, dietary fiber, potassium and antioxidants and offer a range of health benefits. From boosting your immune system to promoting healthy skin and digestion, FD Apricot provides a convenient and nutritious way to promote overall health.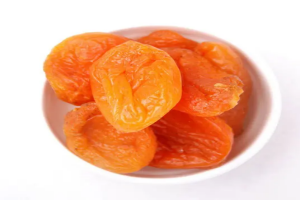 Overall, FD Apricot is a game changer for the food industry due to its extended shelf life, convenience, rich flavor and nutritional value. This versatile ingredient opens up a world of possibilities for food manufacturers and consumers, allowing the creation of innovative and nutritious products. With FD Apricot, the golden advantage is truly within your reach.
The company's management system is certified with ISO9001, HACCP, ISO14001, Sedex-SMETA and FSMA-FSVP (USA), and the products are certified with BRCGS (Grade A) and OU-Kosher. We are committed to researching and producing high quality FD Apricot, if you are interested in our company and our products, you can contact us.
---
Post time: Oct-19-2023