We have a wide range of freeze dried fruit, vegetable and herbs that can be used in a similar way to their fresh versions as well as new and exciting uses. For example, freeze dried fruit powders are particularly useful in recipes where the fresh version would have too much water. This the lack of water provides a concentrated flavour and natural food colouring.
APPLICATION OF FREEZE DRIED FRUITS
Freeze dried fruits are extensively applied in breakfast cereals, confectioneries, bakery mixes, ice creams, snack mixes, pastries and many more. Also freeze dried fruits purees are used in many mixes for adding flavors.
APPLICATION OF FREEZE DRIED VEGETABLES
Freeze dried vegetables are used in various applications like: Pasta dishes, Vegetable dips dressings, Instant soups, Appetizers, Salad dressings and many more. Vegetable purees made from freeze dried vegetables have an excellent flavor and these are added in many dishes while its quality remains unperturbed. Freeze dried vegetable powders can also be used in many dishes.
APPLICATION OF FREEZE DRIED HERBS
Freeze drying of herbs keeps their flavor, natural Aroma, color, nutritive values and hygiene intact without using artificial preservatives and additives. It can be used for adding flavor to any preparation.
Here are the examples of using freeze dried fruit…
1) Gluten-Free Red Berry Muesli
Supermarket cereals often contain freeze dried berries. This is a simple muesli made from our Freeze Dried Red Berry Blend and gluten-free cereal. Enjoy with ice cold rice milk for a delicious and filling breakfast.
2) Chocolate & Raspberry Cake
This celebration cake utilizes the power of freeze dried raspberry powder to add both natural colour and flavour. Freeze Dried fruit powder will only provide vibrant colour if used un-cooked, in recipes where you don't bake. If you do bake with these powders, you will achieve a paler colour, but the flavour will not be diminished.
3) Dairy-Free Happy Shake
A beautiful deep lilac smoothie made with freeze dried blueberry powder and almond milk. The ideal ingredient for when you don't have fresh fruit in the cupboard, or they are out-of-season. With freeze dried fruit you can still enjoy the benefits of your favourite berries, any time of the year!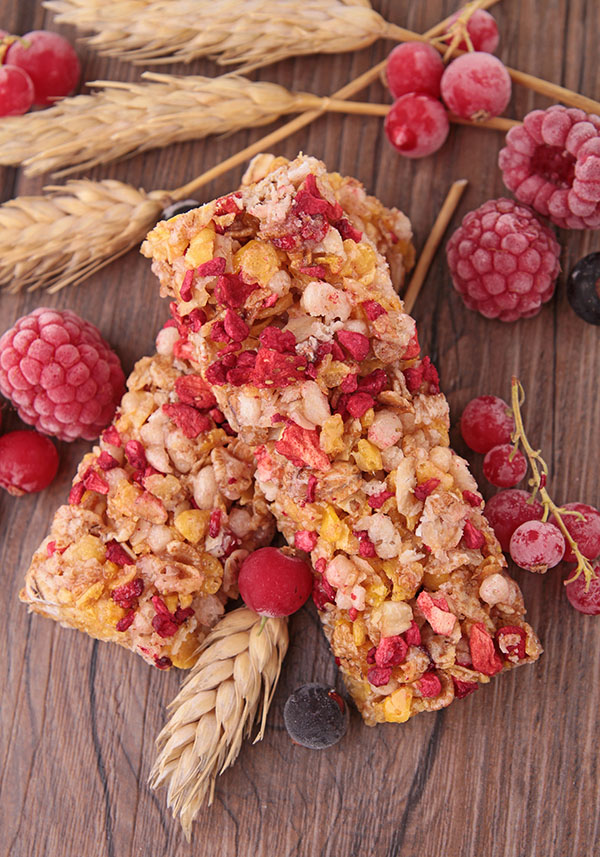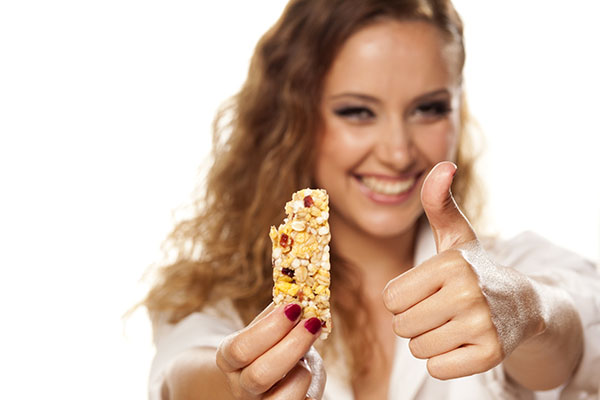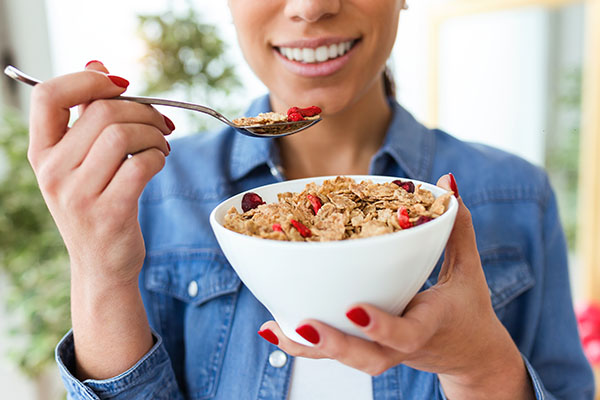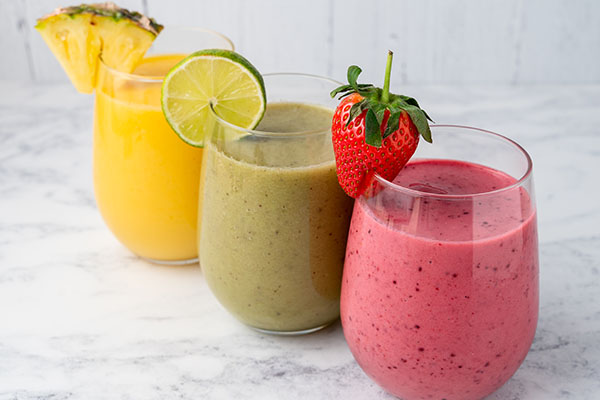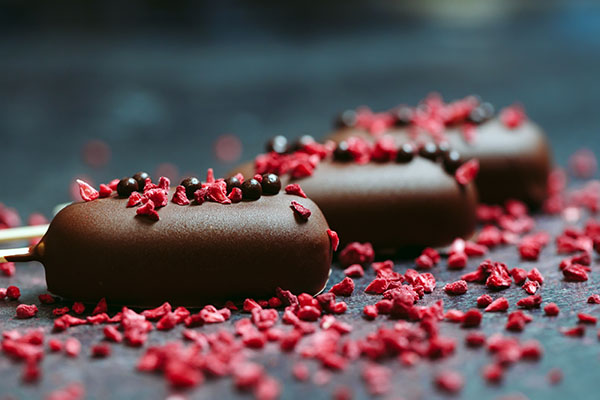 ---
Post time: Nov-11-2022